7 projects being worked on in 2023 by the Intelligent Space Robotics Laboratory and Artificial intelligence in dynamic action (AIDA)

February 7 is World Robotics Day. To celebrate this wonderful date, we have compiled a selection of projects that the Intelligent Space Robotics Laboratory and the Dynamic Artificial Intelligence Systems Science Group will be working on at the Skoltech Systems Engineering Centre in 2023.
Intelligent space robotics lab
Tactile device DeltaFinger for Metaworlds, which attaches to the hand, helps a person in a VR helmet feel three-dimensional feedback at the fingertip. The Intelligent Space Robotics Lab's technology can already be used to train medical students.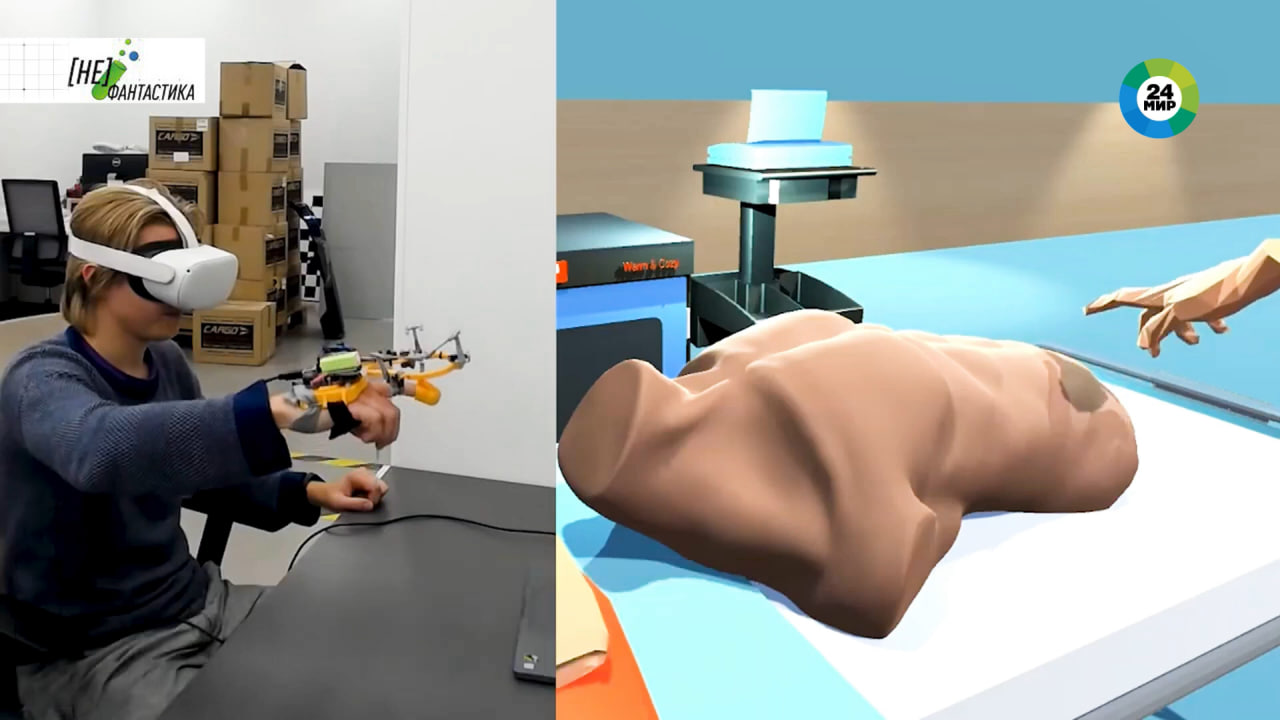 Restyling the UltraBot 2.0 disinfector robot. According to the creators, the novelty will have an improved navigation system, a reinforced and updated body and a reduced cost.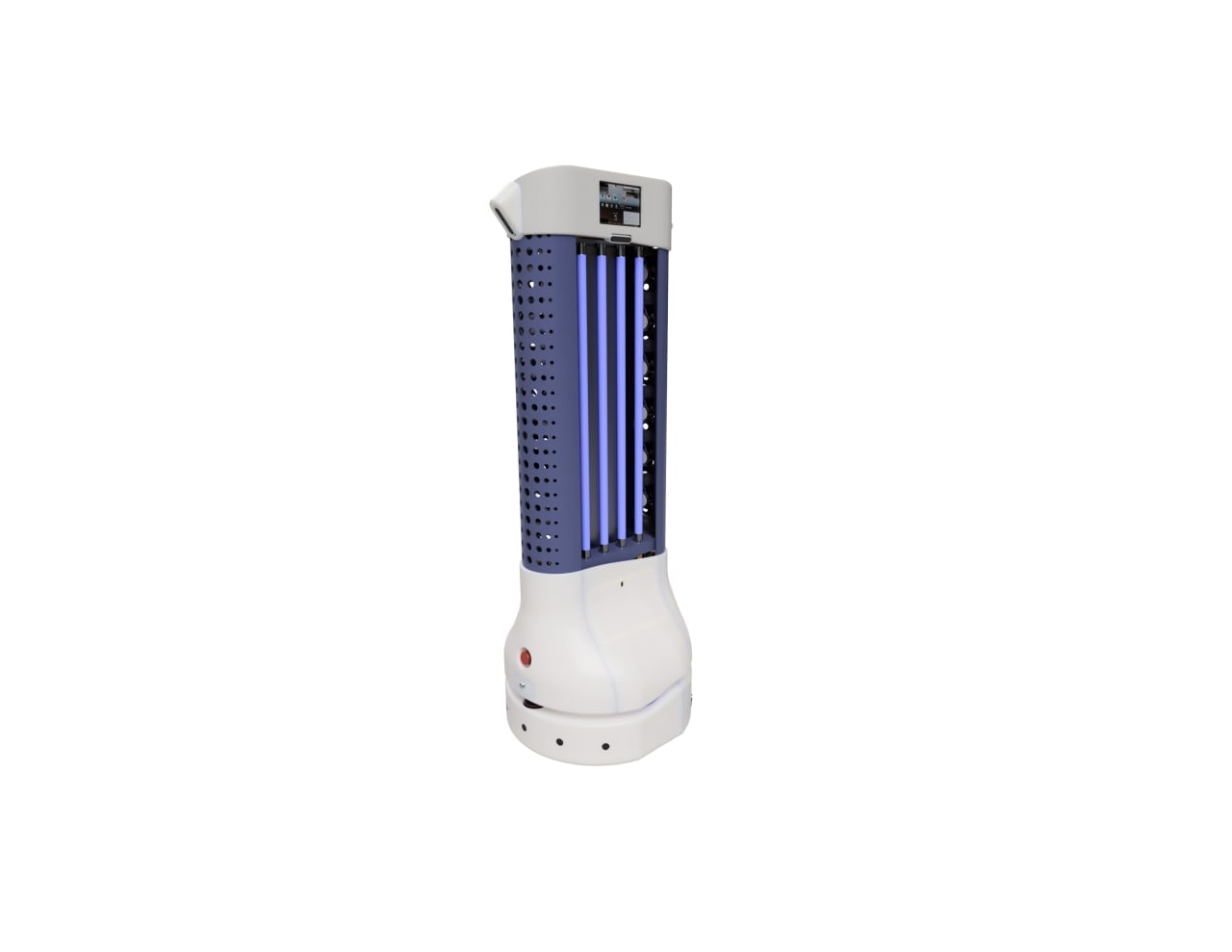 Morphogenetic multirotor UAV. Scientists have not yet disclosed the full characteristics of the first novelty. It is a further development of the DroneGear project, and is a morphogenetic multirotor UAV capable of landing and navigating on uneven and moving surfaces. The drone will enable tasks in unstructured environments, including inspection of power lines and cell towers, aerial and ground charging of robots, object delivery, and any high-altitude work.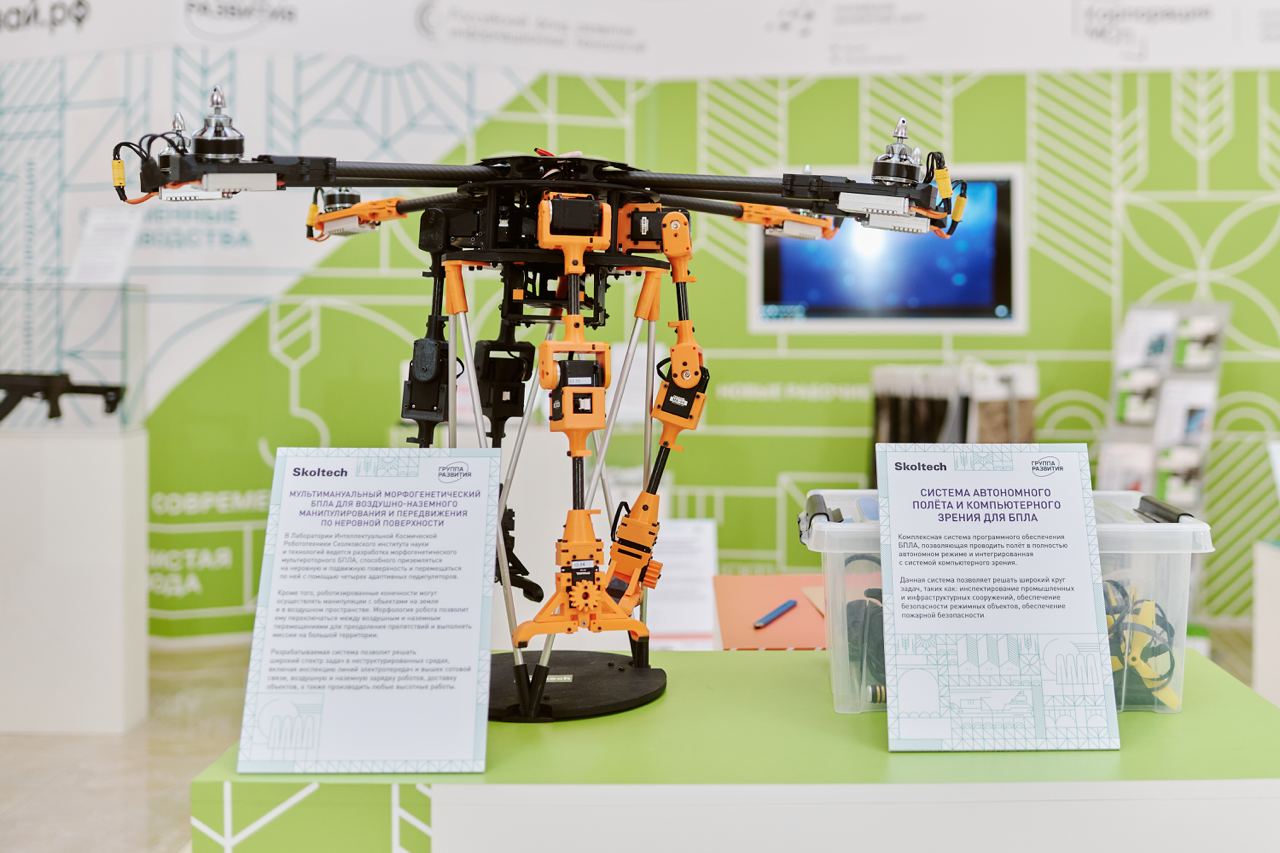 CyberDrone: autonomous flight and computer vision system for UAVs. A comprehensive UAV software system that enables fully autonomous flight and is integrated with a computer vision system. This system allows to solve a wide range of tasks, such as: inspection of industrial and infrastructural facilities, security of secure facilities, ensuring fire safety.
The HyperDog robot, features 12 RC servomotors, an NVIDIA Jetson nano on-board computer and an STM32F4 Discovery board. HyperDog is an open-source software development platform for four-legged robots that is based on Robot Operating System 2 (ROS2) and micro-ROS. In addition, HyperDog is a four-legged robot dog built entirely from 3D printed parts and carbon fiber, which allows the robot to have a low weight and good durability.
The idea behind this work is to demonstrate an affordable and customisable way to develop robots and provide researchers and engineers with a legged robot platform on which various algorithms can be tested and validated in simulation and real-world environments.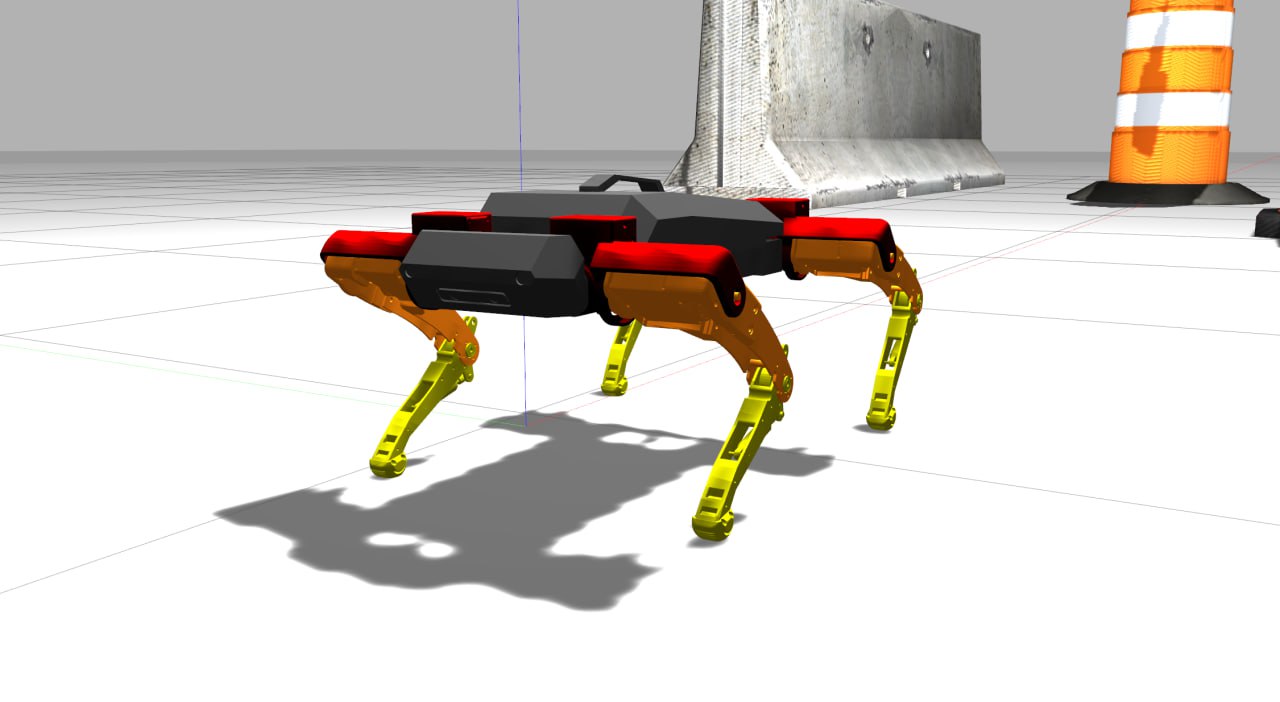 The Self.AI unmanned car is equipped with LIDARs, cameras, GNSS and IMU sensors. It is a joint project between Integrant, Skoltech and MIPT. The robot is able to navigate the roads in the Skolkovo Innovation Centre, recognise obstacles and plan its trajectory autonomously. New areas that the lab is working on are DarkSLAM technology, which allows an unmanned vehicle to operate in poor lighting conditions using only a camera, and NFOMP, a new method of planning the robot's movement based on neural fields.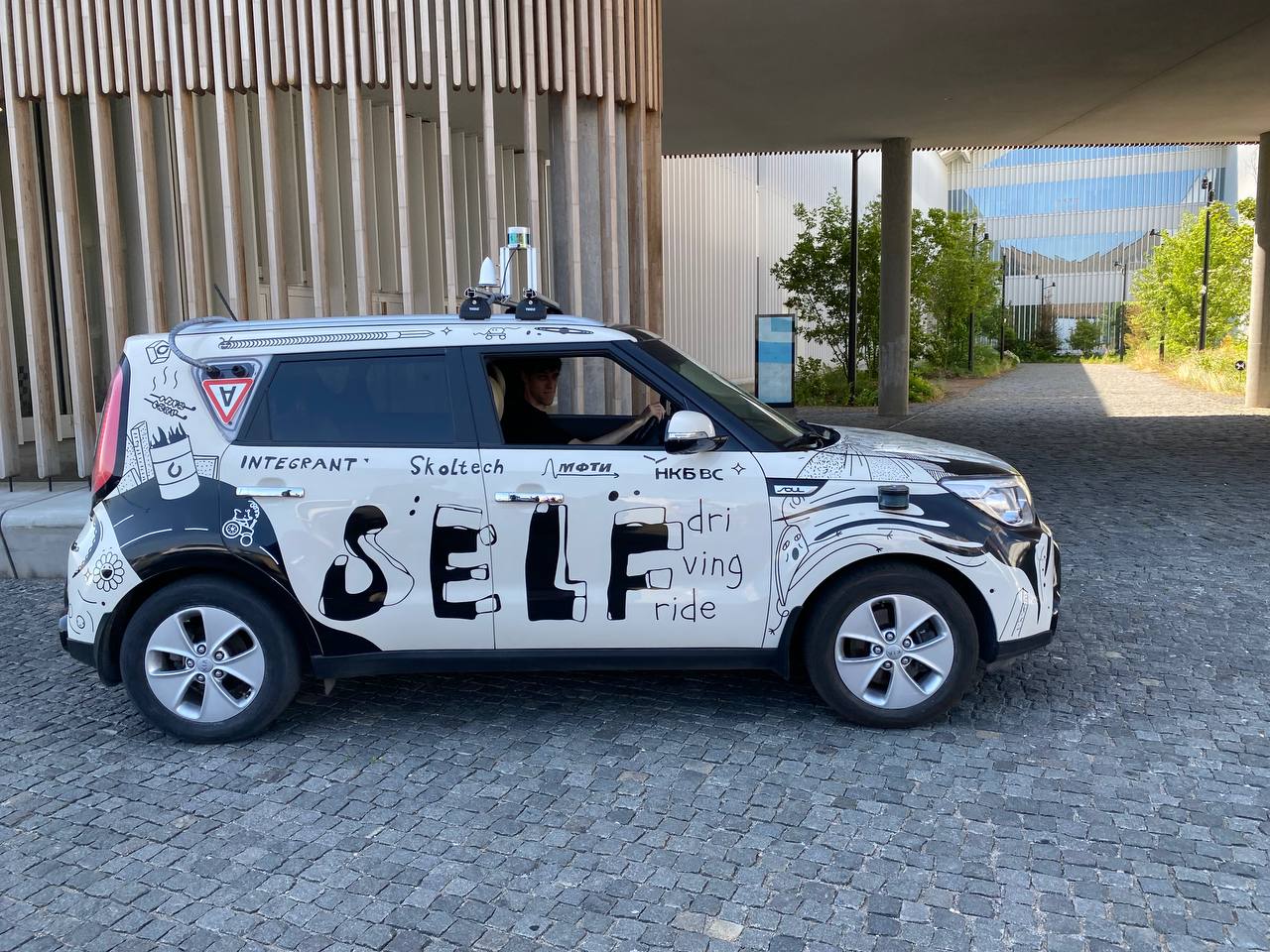 Dynamic Artificial Intelligence Systems Science Group
Greenhouse robot: the first test run turned successful. Jr. research scientist Ilya Osokin, engineer Mikhail Patrikeev, engineer Sina Mogimi and assistant professor Pavel Osinenko from the AI in dynamic action (AIDA) team conducted the first demonstration run of a mobile robotic platform with computer vision for greenhouse monitoring. 
The robot is able to move on two types of surfaces -- on concrete floor and on rails, usually installed between the rows of plants in greenhouses. The data from the six cameras will be processed on board using machine learning algorithms allowing the robot to track the number of crops, total mass and degree of maturity in real time.