Our graduate Salman Ali Thepdawala was one of the winners of the European Space Leaders Award for 7th E-SGW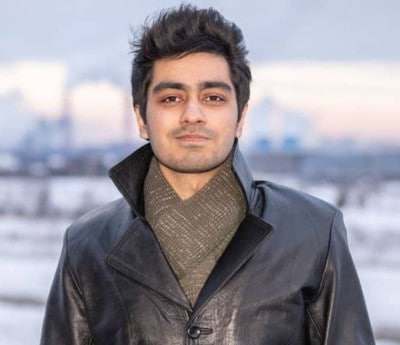 The European Space Leader Award aims to recognise SGAC members for their contributions to the space field in the SGAC region of Europe as well as to provide opportunities to talented individuals to attend the 7th European Space Generation Workshop (E-SGW) held from April 28-29, 2023 in Bari, Italy.
Salman Ali Thepdawala is a Munich Aerospace Scholar pursuing his PhD at Universität der Bundeswehr – Munich, Germany, working on AI-based Onboard Collision Avoidance in Large Multi-Satellite Systems. In his free time, he assists Neutron Star Systems, a German-based startup, with technical projects, proposals and representation in Munich. Salman Ali is passionate about education, sustainability, and market opportunities in the space ecosystem and actively contributes to various space sector NGOs. He is the National Coordinator for Germany at the Moon Village Association and serves as a Partnerships Lead for the Space Safety and Sustainability Project Group at the SGAC. Along with a rich history of participating in space events, he led his team to first place across Pakistan in both NASA Space Apps and ActInSpace competitions. Salman Ali holds a Master's degree in Space & Engineering Systems from the Skolkovo Institute of Science & Technology in Moscow, Russia, and a Bachelor's degree in Aerospace Engineering from the Institute of Space Technology in Islamabad, Pakistan, with an exchange semester from the University of Missouri-Columbia, U.S.A.