Speaker of the Federation Council Valentina Matvienko and VEB.RF CEO Igor Shuvalov were introduced to two projects of CDE's Intelligent Space Robotics Laboratory (ISR Lab) at the exhibition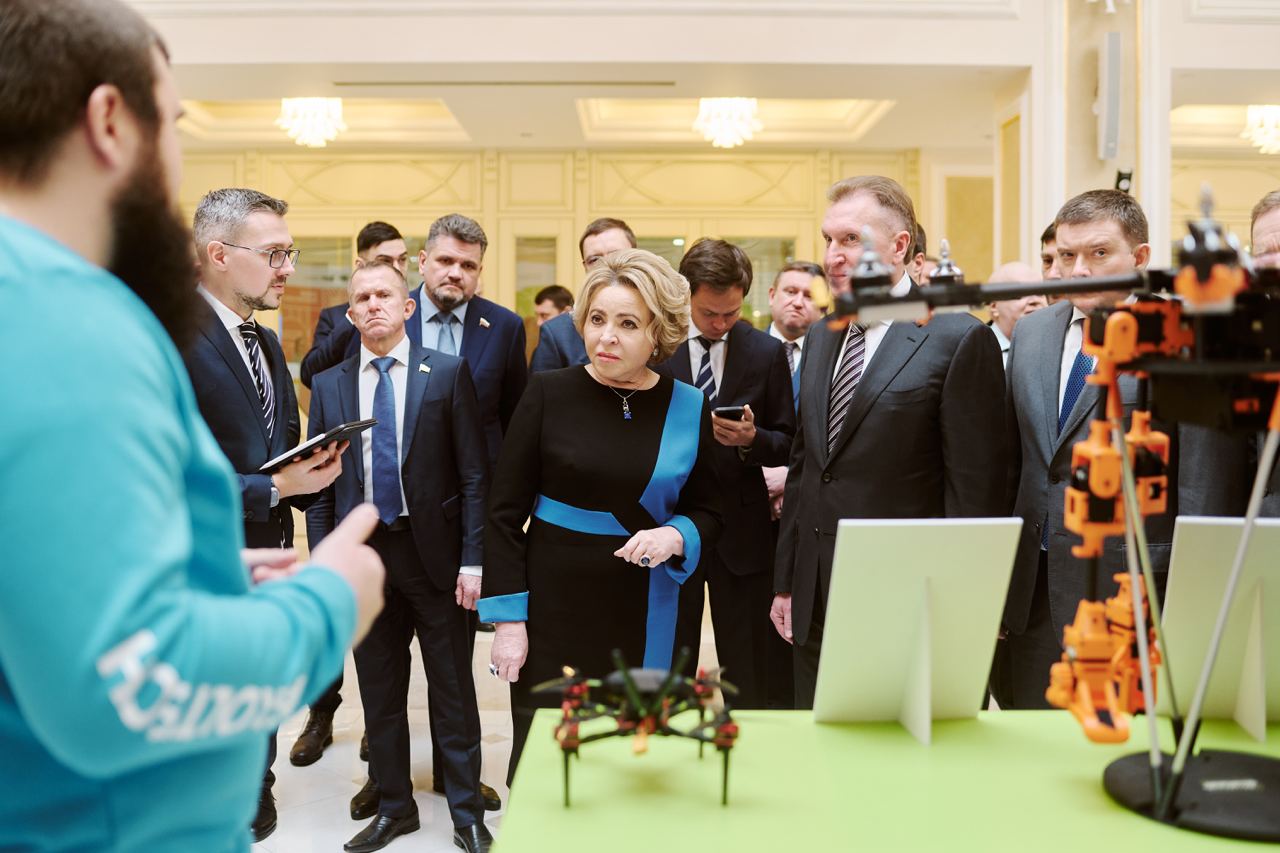 The theme of the event, held at the Federation Council's premises, was "Contribution of VEB.RF Group Organisations to Economic Development in the Modern Environment".
Researchers have not yet disclosed the full specs of the first innovation. What is known is that it is a further development of the DroneGear project, and is a morphogenetic multi-rotor UAV that can land on and navigate across uneven and moving surfaces. The drone will be able to perform tasks in unstructured environments, such as inspecting power lines and cell towers, charging of ground and aerial robots, delivering objects, and performing wide scope of high-altitude work.
The developers of the current project are second-year engineering systems master's student Zhanibek Darush, PhD students Mikhail Martynov, Aleksey Fedoseev, and head of the lab Associate Professor Dzmitry Tsetserukou. 
A paper with full information on the new development will be published very soon.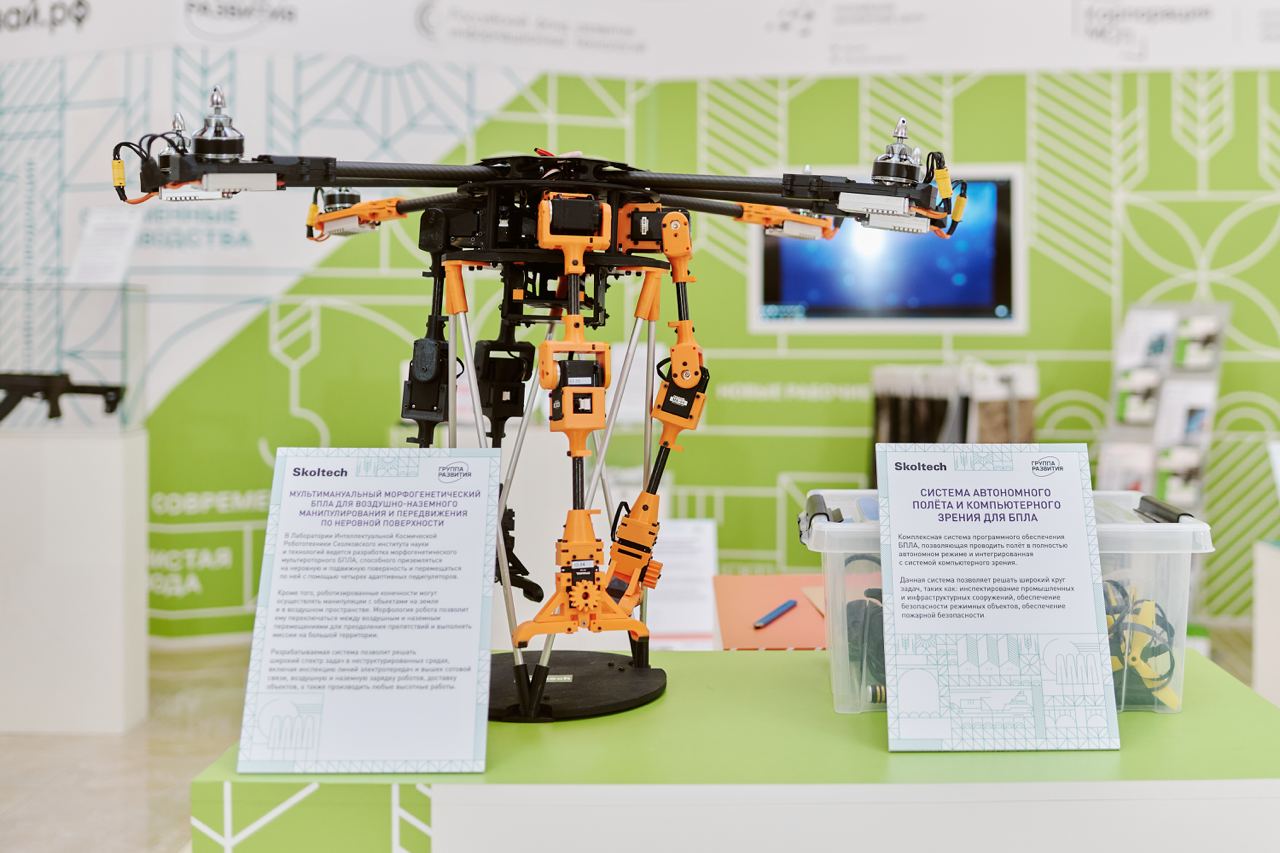 The second project presented is an autonomous flight and computer vision (CV) system of the CyberDrone UAV. The authors of the project are Pavel Karpyshev, a PhD Candidate of the ISR Lab, and Oleg Sautenkov, M.Sc. graduate of the ISR Lab.
CyberDrone is an integrated UAV software system that allows to perform a fully autonomous flight and is integrated with a CV system. This system helps solving a wide range of tasks, such as: inspection of industrial assets and infrastructure, aerial monitoring and fire safety inspections.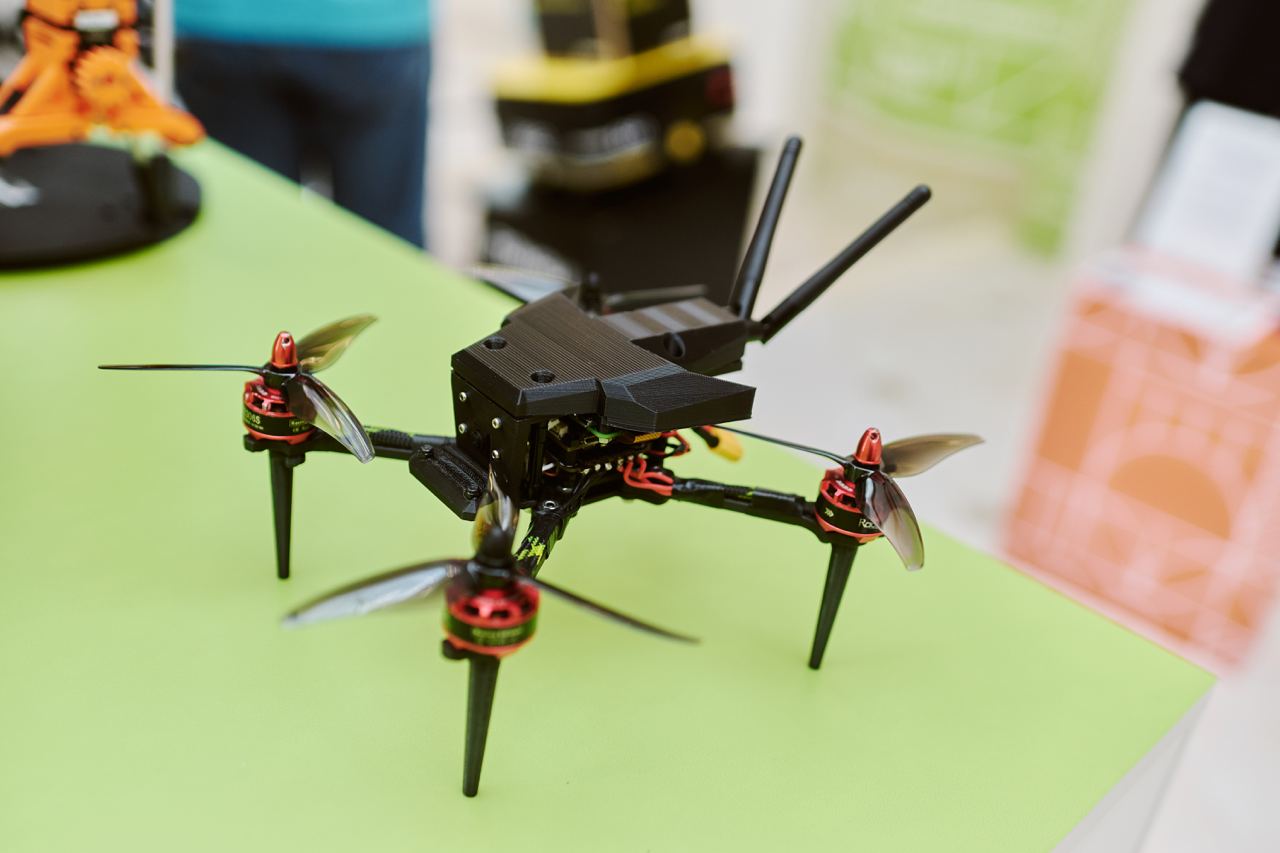 Other Skoltech projects were also presented at the exhibition. You can view the projects here.