The "Design Factory" course aims to guide students in developing market-ready products

The Skoltech Center for Digital Engineering introduces its project-based course, "Design Factory", dedicated to crafting marketable products. This year students are developing competitive devices for Aerospace, Neurotech and Consumer Electronics industries.
Over a span of three months, students will define business requirements, select product concept and underneath technology, work on industrial design, and test their products in both digital and physical environments. The minds behind the course are Professor Clement Fortin and Research Engineer Anastasia Stelvaga, both members of the Systems Thinking research group.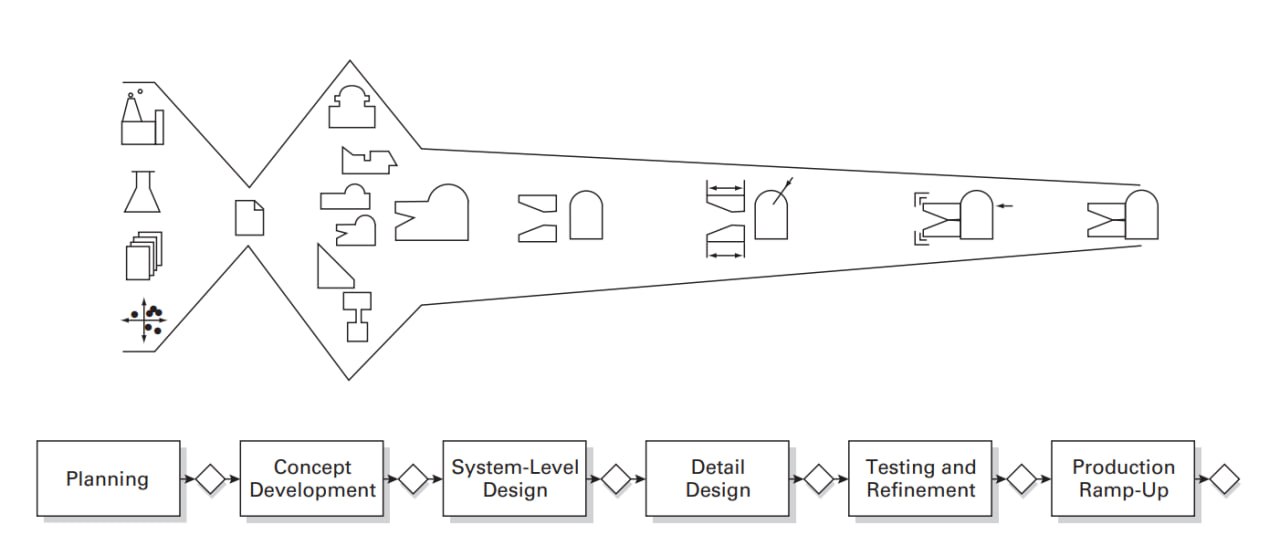 Picture: The generic product development process. Six phases are shown, including some of the typical tasks and responsibilities of the key business functions for each phase. Product design and development / Karl T. Ulrich | Steven D. Eppinger.
The curriculum features lectures on product development management methodologies tailored to various manufacturing characteristics. Student groups, consisting of individuals from diverse specializations, will either collaborate with industrial partners or bring forth their own product ideas. A critical criterion for this course is that the products under development must encompass electronic, mechanical, and software components.
In the beginning stages, students' innovations may fall under TRL2—where the technical concept is articulated and potential applications identified—or TRL3, wherein a basic model is crafted to highlight its essential features. As the course progresses, students will aim for TRL4, which involves creating a detailed prototype to demonstrate the technology's performance, or even TRL7, where the technology's efficacy is showcased in a detailed prototype in near real-world scenarios.
In the concluding session in December, teams will showcase their products to external experts and stakeholders. Skoltech will champion the most promising products in their pursuit of external funding.